Monthly Archives:
April 2020
Mega Man X DiVE is a role-playing action RPG mobile game that Capcom has long published. It makes so many gamers who love the Mega Man guy to stand still.
The game offers extremely diverse character classes and weapons with Co-op play. There are also boss fighting mechanisms, side effects are extremely attractive.
As mentioned, Mega Man X DiVE is a mobile game that will inherit all the characters, levels, and storylines from the legendary Rockman series. It is inherently familiar to gamers. The detailed context of the game is a digital world called Deep Deep Log. The task of the player is to keep the timeline stable. You must repair incidents and prevent chaos.
MegaMan X DiVE comes equipped with an auto lock system so players can target enemies.
Characters also own an upgrade system for gamers to gradually develop. Through activities beyond the frontier, you will gradually unlock many things to upgrade.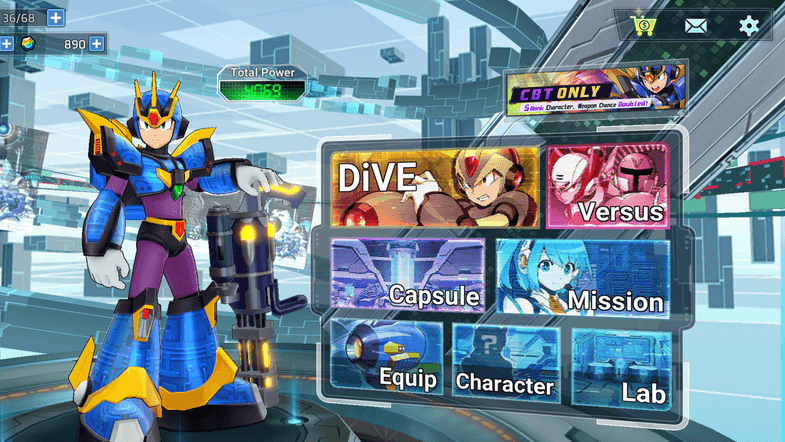 In anyway, you also need to plow a lot of hoes in the game screen. MEGAMAN X Dive is a game worth playing with those who have memories of the Rockman legend.
Block Man is a small-sized Robot Master. They were created for outside construction, thanks to the ability to create bricks. Block Man's figure bears the impression of a stone castle. Block Man's special weapon is the Block Dropper.
The game allows him to create blocks of air in the air falling on his opponent. When close to being defeated, he will use the Power Gear installed by Dr. Wily. He shielded his body with bricks and transformed into a giant robot. This form has its own health bar, and when destroyed, Block Man will move to an angle, constantly throwing bricks at the player.